TÍTULO ORIGINAL:
Superman vs. The Elite
OTROS TITULOS:
Superman Contra La Elite
GUIÓN:
Joe Kelly (Cómic: Joe Kelly)
PRODUCTORA:
Warner Premiere / DC Entertainment / Warner Bros. Animation
SITIO WEB:
http://www.facebook.com/SupermanVsTheElite
GÉNERO:
Animación. Ciencia ficción. Acción | Superhéroes. Cómic. DC Comics
Cuando la catástrofe nos golpea, Superman una vez más se arroja a la acción, pero en esta ocasión consigue un poco de ayuda inesperada de un nuevo escuadrón de súper héroes que se llaman a sí mismos La Élite. Compuestos por cuatro poderosos seres y encabezados por el descarado y calculador Manchester Black, esta nueva fuerza trae una cruda, salvaje mentalidad sin barreras en la batalla contra el mal. Con un gran respaldo público a los métodos sanguinarios de la Élite, el escenario se sitúa en una confrontación que tiene a los sentimientos de Superman superados y anticuados.
Adaptación libre del cómic "What's So Funny About Truth, Justice & the American Way?".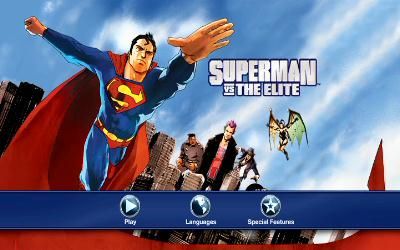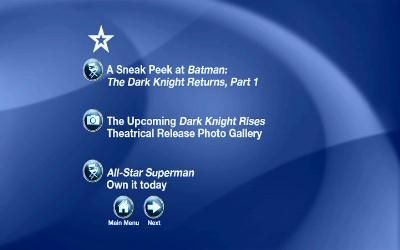 RESOLUCIÓN:
720x480 (16:9)
AUDIO: Inglés / Latino / Francés / Portugués / Tailandés
SUBTITULO:
Inglés / Latino / Francés / Portugués / Tailandés