Titulo Original:
Ga´Hool: Legend Of The Guardians
Titulo Otros:
Ga'Hoole: La leyenda de los guardianes
Guion:
John Orloff, John Collee (Novela: Kathryn Lasky)
Música:
David Hirschfelder
Productora:
Animal Logic / Village Roadshow Pictures / Warner Bros.
Pictures
Género:
Animación. Fantástico. Aventuras. Acción | Pájaros. Cine épico. 3-D
Soren es un joven búho que tendrá que luchar heroicamente para salvar a su pueblo de las fuerzas del Mal. Soren vive en el bosque Tyto, donde siempre había reinado la paz entre las lechuzas. Ahora la sombra del Mal planea sobre el reino de los búhos, amenazando con destruir la paz. Para evitarlo, Soren emprenderá un largo y angustioso viaje para buscar el Gran Árbol Ga'Hoole. Cuando lo encuentra, él y sus amigos tendrán que someterse a pruebas y afrontar desafíos inimaginables. Si son capaces de aprender de sus jefes y unos de otros, pronto se convertirán en verdaderas lechuzas de Ga'Hoole: honradas y valientes, sabias y sinceras.
Premios:
2010: Premios Annie: 4 nominaciones, incluyendo mejores efectos animados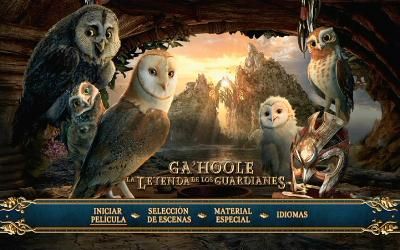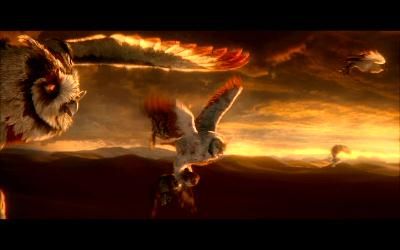 Resolución:
720x480 (16:9)
Audio:
Ingles / Latino / Francés
Subtitulo:
Ingles / Latino / Francés