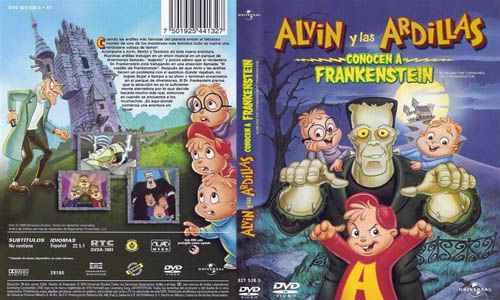 http://fb0a3cbe.linkbucks.com
http://a41e9a0a.linkbucks.com
http://09e57915.linkbucks.com
http://43f363ed.linkbucks.com
http://76a105df.linkbucks.com
Titulo Original:
Alvin and the Chipmunks Meet Frankenstein
Titulo Otros:
Alvin Y las Ardillas: Conocen A frankenstein
Guion:
John Loy (Personajes: Mary Shelley)
Productora:
Bagdasarian Productions / Universal Cartoon Studios
Género:
Animación. Comedia. Terror | Monstruos. Roedores
Cuando las ardillas más famosas del planeta entran al fabuloso mundo de uno de los monstruos más temidos se vuelve una verdadera odisea de terror. Acompaña a Alvin, Simón y Teodoro en esta nueva aventura. Nuestras ardillas trabajan en un show musical en un parque de atracciones llamado "Majestic" y pocos saben que el verdadero Dr. Frankenstein está trabajando en una atracción llamada "El castillo de Frankenstein". Después de que Alvin y las ardillas tienen un problema con el autobús donde viajan, no logran llegar a tiempo a su show y terminan encerrados en el parque de atracciones. El Dr. Frankenstein piensa que la atracción no es lo suficientemente aterradora por lo que decide hacerla mucho más real, entonces es cuando se encuentra a los muchachos. ¡Es aquí donde comienza una aventura sin igual!.
Pass: www.arcanusmoviesdvdrfull.blogspot.com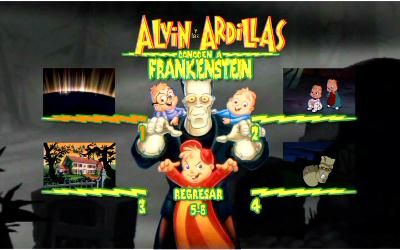 Resolución:
720x480 (4:3)